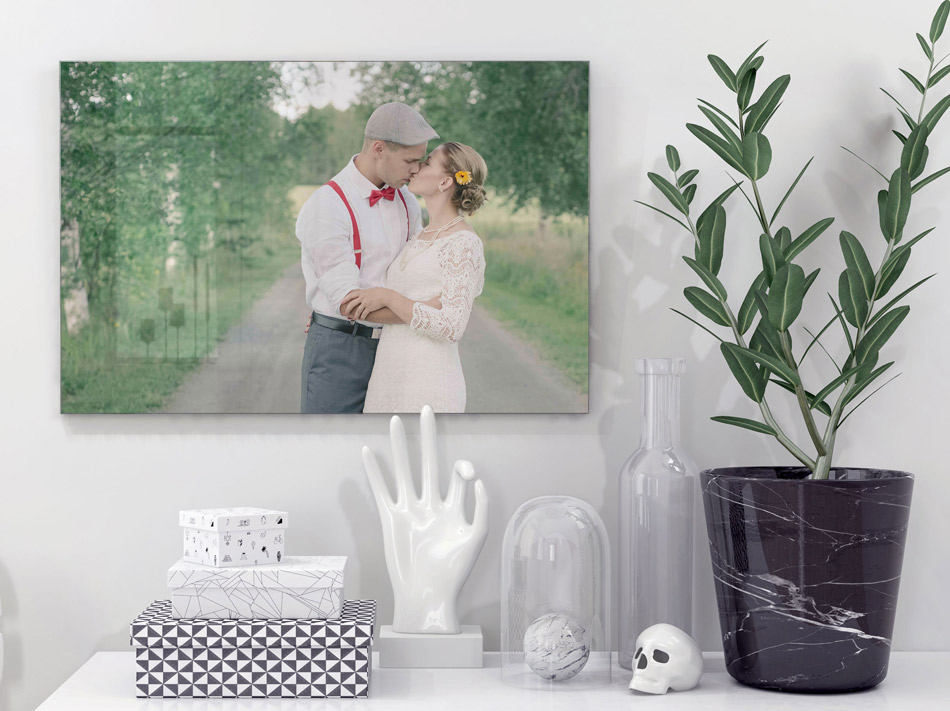 General rule of thumb is placing prints at eye level.
Wall art should add style, personality and colour to your space. Coordinate with your existing furniture and accessories to choose the right spot for your print. Inspecting your prints in different rooms, under different lighting conditions can help you find the best focal point for your favourite piece of wall art.
There are some typical, room-specific placements for prints. Print above your sofa will surely be noticed, as it is usually placed in the centre of the room. You could also try placing your print above a console table, shelf or the wall beside an armchair. In the bedroom, you can either place your print above your bed or admire your photo from your bed, by placing your print on the opposite wall.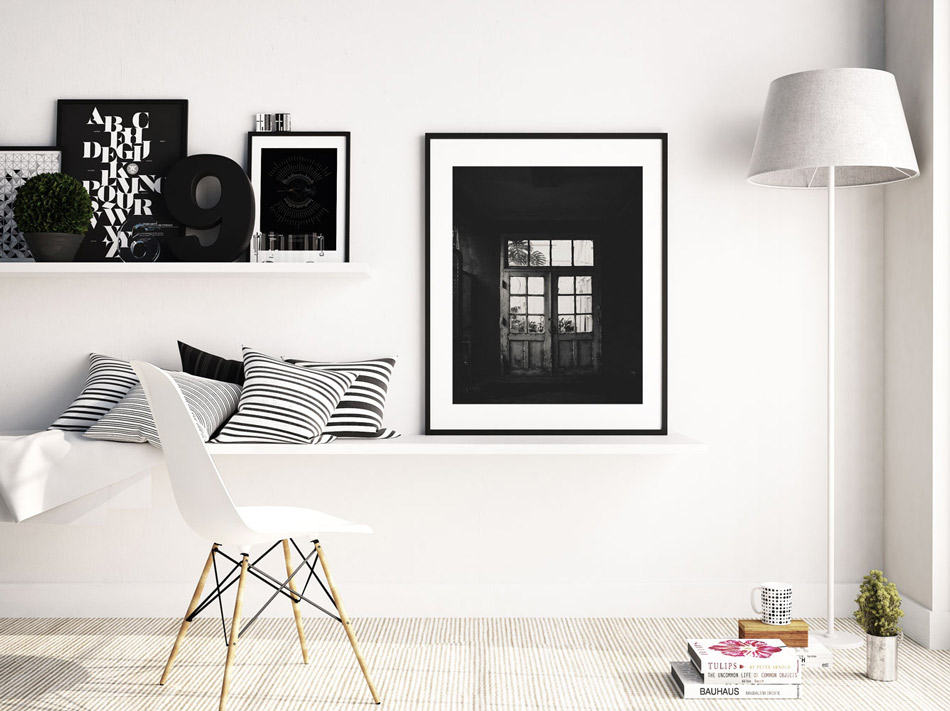 Think of proportions – small print might end up looking out of place .
Appropriately size your prints in relation to your walls. Large feature print works well on a blank wall – be sure to leave enough room around it to make justice for the piece.
There are different variations to arranging and grouping prints. You can either choose a united colour theme or go for very eclectic combination of different types of prints. Try hanging darker prints on the bottom right and lighter toned ones on the top left corner.
Gallery wall is easiest to arrange with symmetry in mind. Place your prints at the same height and not too far away from one another. Make the most of your photos by putting more detailed photo prints lower for better viewing.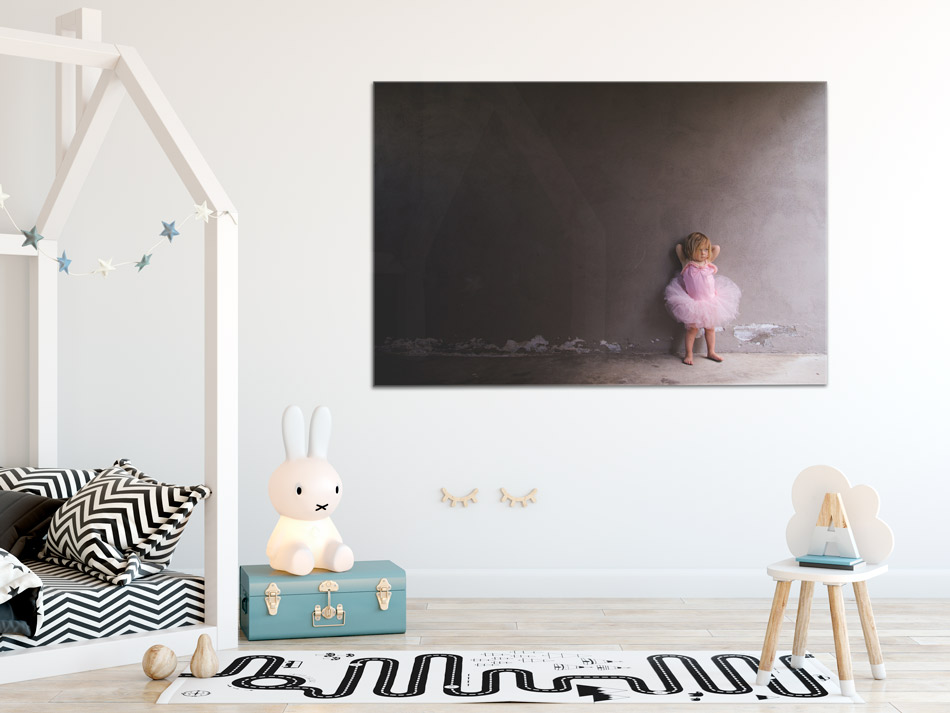 Proper lighting is the key
Lighting should be the key element in choosing the correct place for wall art. Appropriate lighting will enhance the viewing experience and not create colour distortions or refractions. Lighting can make or break the impact that you wish to create with your prints.
Original blog post (translated from Finnish): https://sisustussuunnittelijamillaek.casablogit.fi/2019/03/17/taulu-sisustuksen-rytmittaja/